Our services
Fire Safety Plans
The Fire Safety (England) Regulations 2022 made it a legal requirement since January 2023 for responsible persons of High-Rise Residential Buildings to draw up floor plans identifying the location of key fire-fighting equipment. These are to be shared with local fire and rescue services in digital format. A single page building plan which should include the location of all key fire-fighting equipment is also required.
All plans should be to the standard set out in the NFCC & FIA Guide for The Provision of Premises Information Boxes in Residential Buildings. See the guide here: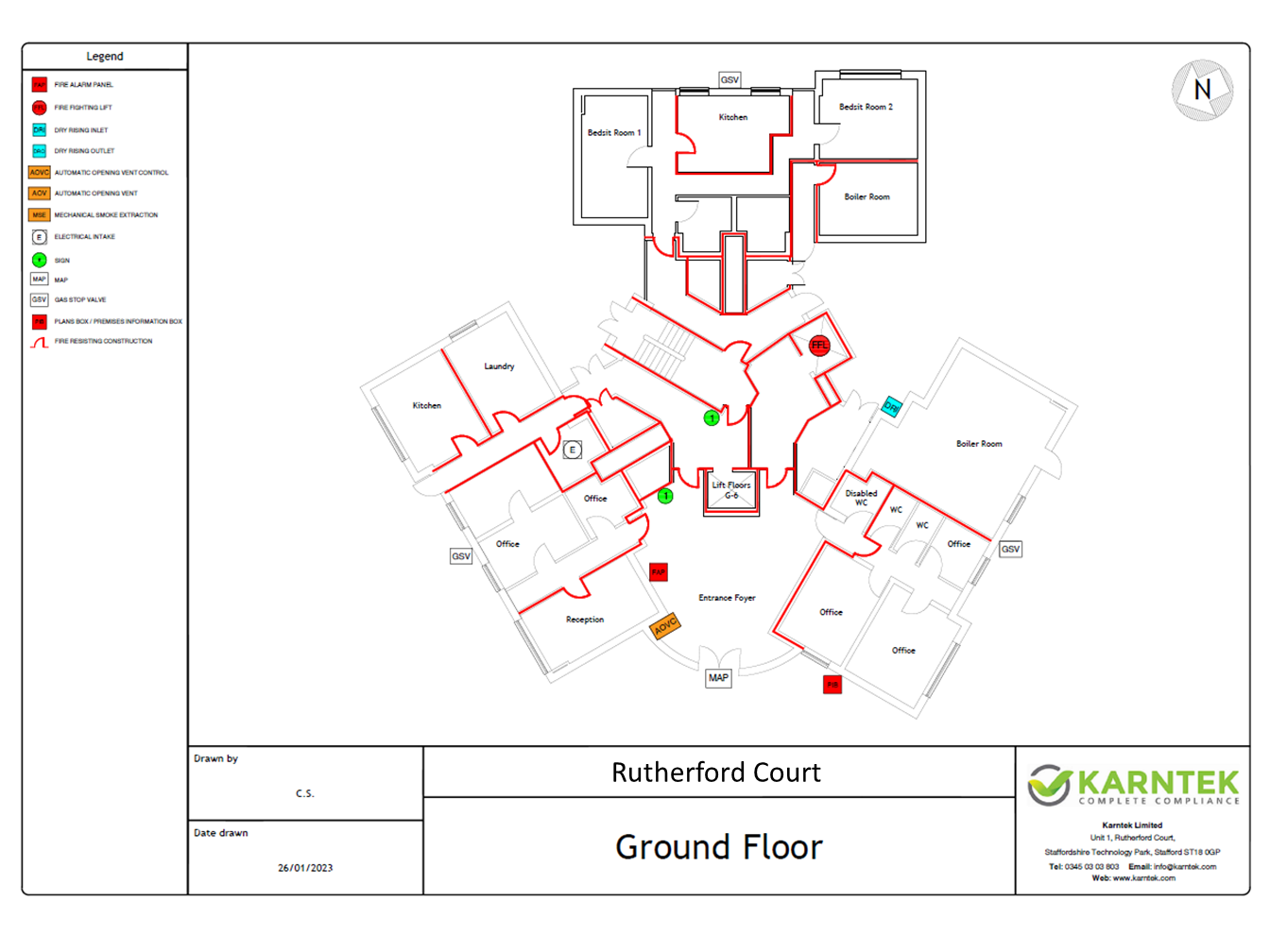 Do you have existing plans of any description? If your existing plans are of sufficient quality they can be used for the production of Regulation 6 Fire Safety Plans.
If you don't have existing plans or your plans are of poor quality, then new base floor plans will be required.
Karntek produce the full plan set to include individual floor plans, the aerial view schematic and the vertical schematic, all of which are detailed in the guidance. See examples.
All plans come in digital format for your own use and sharing with the Fire Service, and you receive physical copies to go into your Secure Information Box, in A3 size and laminated.
Please get in touch for a quote.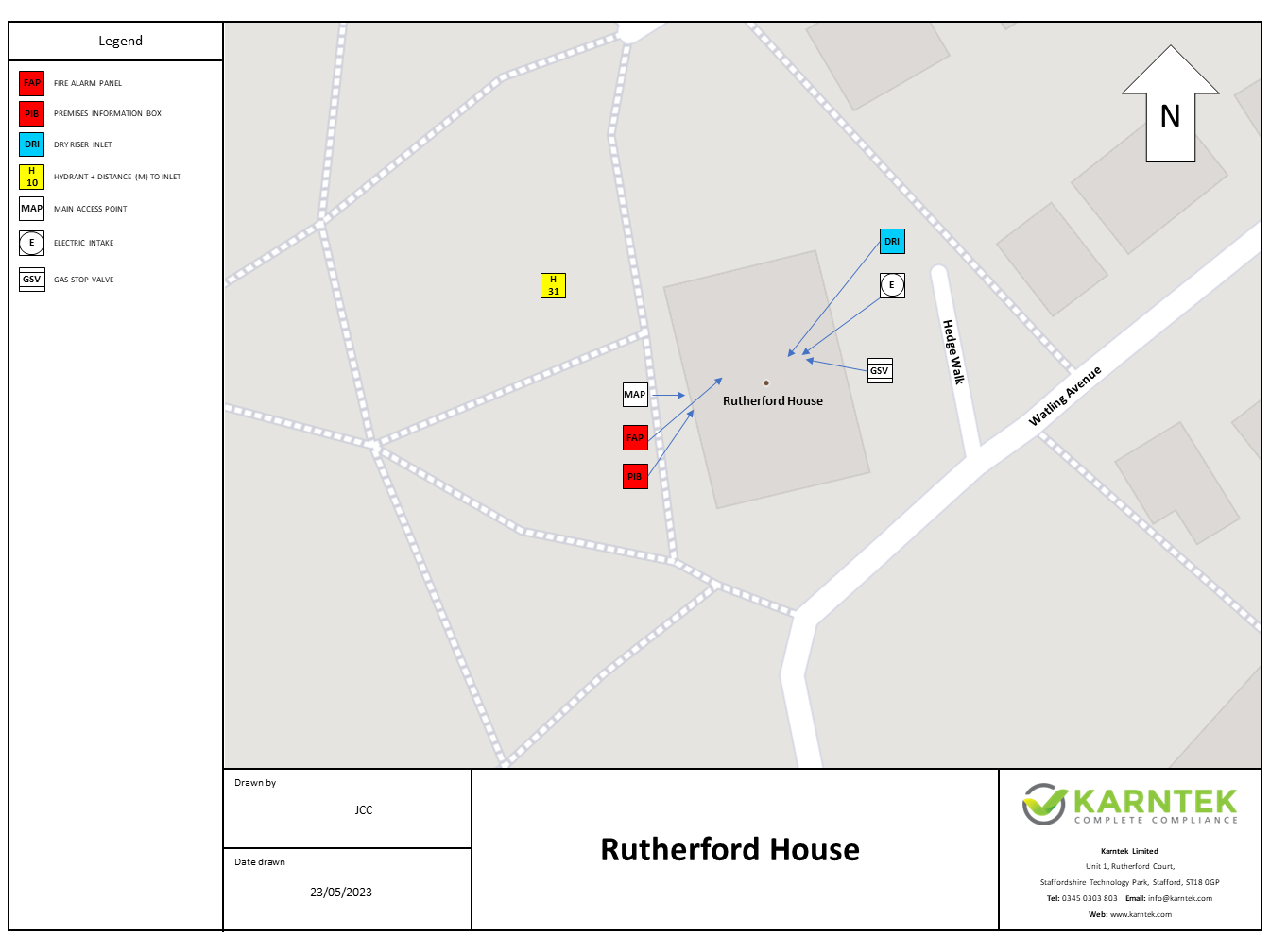 Frequently asked questions
IS A FIRE STRATEGY REQUIRED BY LAW?
Yes, Article 11 of the RRFSO requires the Responsible Person to provide "effective planning, organisation, control, monitoring and review of the preventative and protective measures"and "to record the arrangements".  Also Regulation 38 of the Building Regulations requires that a package of fire safety information must be assembled and given to the Responsible Person, and building owners that do not have this information should have a strategy created and also generate the information that they should have.
Does my building need a Fire Risk Assessment?
The most likely answer is yes. If your building is a domestic dwelling and a single private dwelling with no communal areas it is not required, if unsure, review Article 6 of the RRFSO.
Can I carry out my own Fire Risk Assessment?
A Fire Risk Assessment must be completed by a "Competent Person". This means you must have the necessary knowledge, training, skills and experience. If your Fire Risk Assessment isn't "Suitable and Sufficient" you could be prosecuted.