Our services. Passive Fire
Fire Damper Inspections
Fire dampers are installed within your duct system as part of the passive fire protection to prevent the spread of fire and smoke.  If a fire breaks out and gets into your ventilation system this could spread easily to other parts of the building in a hidden way, if the fire dampers are not installed or working correctly. They should be tested on a regular basis and kept maintained.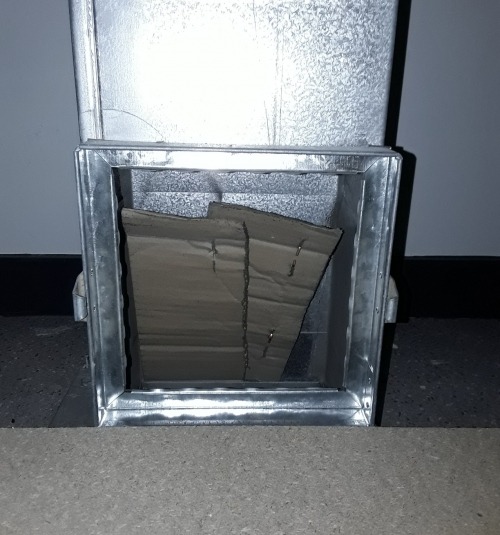 Frequently asked questions
HOW OFTEN SHOULD I HAVE MY FIRE DAMPERS SERVICED?
It would be recommended to have your fire dampers tested and serviced 1 year after installation, and at least every 4 years after that (with some exceptions such as hospitals). However, if these dampers are in areas exposed to high dust levels or soiling (such as cooking fats) more frequent servicing would be needed.
ARE FIRE DAMPER INSPECTIONS REQUIRED BY LAW?
Under the Regulatory Reform (Fire Safety) Order 2005, it is a requirement that your fire dampers are "maintained in an efficient working order and in good repair" for which reason these have to be inspected to demonstrate this.